Arrow Building Center's 16 full-service lumberyards, specialty divisions, and state-of-the-art components manufacturing plant are ready to offer the best quality building products at an affordable price with the personalized, professional service customers have come to expect from Arrow since 1903.
Arrow Building Center is a part of one of the largest nationally ranked independent building product distributors in the country. Arrow provides custom home builders, building professionals, and DIY customers a comprehensive portfolio of lumber and building material products and specialty services in key Minnesota and Wisconsin markets.
Our History...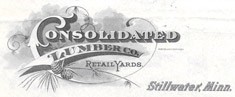 Consolidated Lumber Company was formed in Stillwater, MN in 1903. The company began with five yard locations in Minnesota & Wisconsin. Within 10 years, the company doubled in size and added five more yard locations.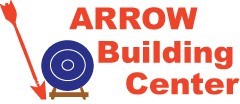 Throughout the years, we survived the Great Depression, the World War II era, and continued to grow. In the 1960s, we underwent some rebranding and changed the name of the yards to Arrow Building Center, Division of Consolidated Lumber Company. We established a new trademark, changed our company colors, and modernized our stores to make buying from Arrow a more satisfying experience.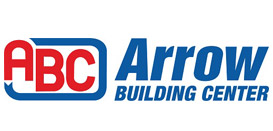 During the late 1970s and the early 1980s, we continued upgrading and combined several of our smaller stores. This move enabled us to maintain a larger inventory of materials at more centralized locations, allowing us to better satisfy our customers' needs. We initiated a staff of outside sales people to work with our customers and to offer professional advice and assistance for all building projects. During this period, we changed our logo once more to its present form.
During the last two decades, Arrow Building Center has continued to grow. In 2010, we opened the Cabinet Gallery Showroom and the Post-Frame division. In 2013 we added the Commercial division. Currently, we have 21 entities; 16 Lumberyards, a Distribution Center, a Cabinet division, a Commercial division, a Window Services division, a Post-Frame division, and a Wall Panel Plant across Minnesota & Wisconsin.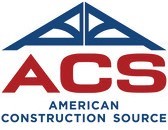 In early 2018, Arrow Wall Panels was formed and our new Wall Panel Plant opened and began production. As of November 2018, Arrow Building Center was acquired by American Construction Source. This acquisition will help create value and enable growth to deliver on a national scale, personalized service, and the industry's best customer experience that Arrow Building Center can offer.
In June of 2019, American Construction Source acquired the Freeborn Lumber Company located in Albert Lea, Minnesota. The new location will operate under the Arrow Building Center brand.
We remain committed to providing the 'Arrow Experience', as we look to drive operational excellence and identify new ways to be the most trusted building products supplier in the local markets we serve.