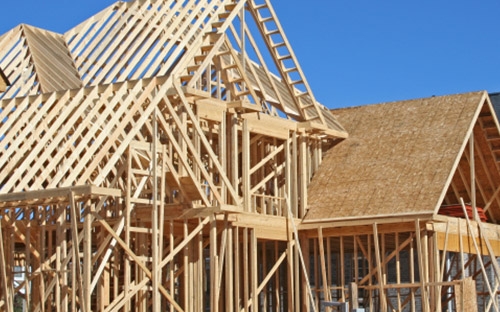 SERVICE THAT DRIVES PROFIT!
Serving Minnesota and Western Wisconsin Residential Builders for Over 100 Years
Our experienced and well-trained employees at our 16 retail locations are ready to offer the best up-to-date products at an affordable price and to extend the personalized professional service customers have come to expect from Arrow Building Center since 1903.
Arrow Service Guarantees

If we don't deliver on these guarantees, we give our customers a $100 credit.
On-time estimates on the agreed upon date
Delivery of confirmed orders on the same day

Call by 5 pm - Guaranteed delivery by noon the next day
Call by noon - Guaranteed delivery same day

Pick-up of returns within 24 hours of request
Warranty claims to vendors initiated within 24 hours of request (the time to complete claim processing will vary)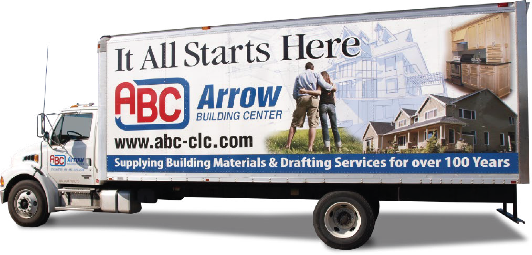 Special Order Return Policy:
Certain special order products may be returned for credit; however, custom orders are not returnable. The returned products will be subject to a minimum 25% restocking fee and must be returnable to the supplier. Special order product returns must have been invoiced by Arrow Building Center within 90 days of return date.
---
The Builders Club
The Builders Club is like a frequent flyer program for home builders and remodelers that reward you with Club Points for doing business with an exclusive group of suppliers. The Club Points can then be redeemed for name brand merchandise, Builders Club local events, or fabulous annual Grand Destinations!
It's simply a valuable way for Arrow Building Center to say "Thank You" to builders and remodelers for your business loyalty and prompt payments. It's a win-win bargain for both you and us.
---
Continuing Education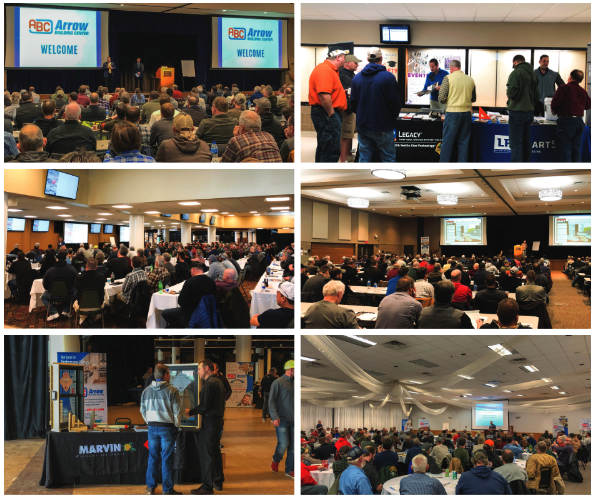 Every year, we provide our customers with the opportunity to earn their required 7 hours of continuing education credits at our signature Continuing Education Seminars.
We provide FREE courses approved for 7 credit hours of MN residential building contractor, remodeler and roofer continuing education (including energy) by the Minnesota Department of Labor and Industry and WI dwelling contractor qualifier continuing education by the Wisconsin Department of Safety and Professional Services.
---
Design and Drafting Services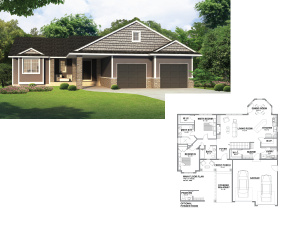 Let Arrow Building Center Design and Drafting Services bring your ideas to life! Our design and drafting team can help you renovate that outdated kitchen, bathroom, or garage, add the three-season sun porch you've always wanted, finish off the basement, or make your dream cabin a reality. We provide our customers with design solutions for custom homes, cabins, garages, screen porches and decks; from agricultural buildings and pole buildings, light commercial work to multi-family structures, and everything in between. Let us help you plan your new room, deck or ideal outdoor sanctuary!
Our many drafting and design services include interior space planning and remodeling, residential and commercial handicap accessibility design, Green Build design, heat-loss calculations, wall bracing, structural beam analysis, and on-site field measuring and consultation. We provide homeowners and contractors accurate and timely blue prints, plans, drawings, and the necessary documents for material estimates, building permits, and actual construction process.
Please contact your Arrow Building Center yard manager or sales representative for further details on our professional services.
---
Commercial Services
We provide expertise and resources to commercial contractors and builders.
With 16 locations, we have a logistical advantage for delivery of materials to job sites, plus the national buying power from top name vendors to help you with more projects.
Learn more about our Commercial Services

---
Window Services
As a convenience to builders, we can handle homeowner warranty claims directly with window manufacturers.
Learn more about our Window Services

---
Cabinet Design
We offer professional design services at each or our Arrow Building Center locations. Our experienced designers are available to meet with you or your client at any of our locations, your office, the client's home, or at any of our four beautiful Cabinet Gallery showrooms.
Our wide range of cabinetry & countertops can compete with big box stores and fully custom shops. We also offer top-quality installation.
Learn more about Cabinet Design
---
Post Frame Construction
We offer ready-to-build kits or fully customized post frame buildings. Arrow Buildings can supply the expertise and materials to build on your customer's level lot.
Learn more about Post Frame Construction
---
Wall Panels
In early 2018, Arrow began production of prefabricated wall panels in our new state-of-the-art components manufacturing plant. Our panels are an efficient solution for all types of construction. Our walls are custom made and arrive at the jobsite ready to be installed according to your construction plan. Arrow Wall Panels are a perfect solution for saving time, money, and providing a higher quality product.
Learn more about Arrow Wall Panels

---
ADDITIONAL RESOURCES
How to Choose the Right Lumber Yard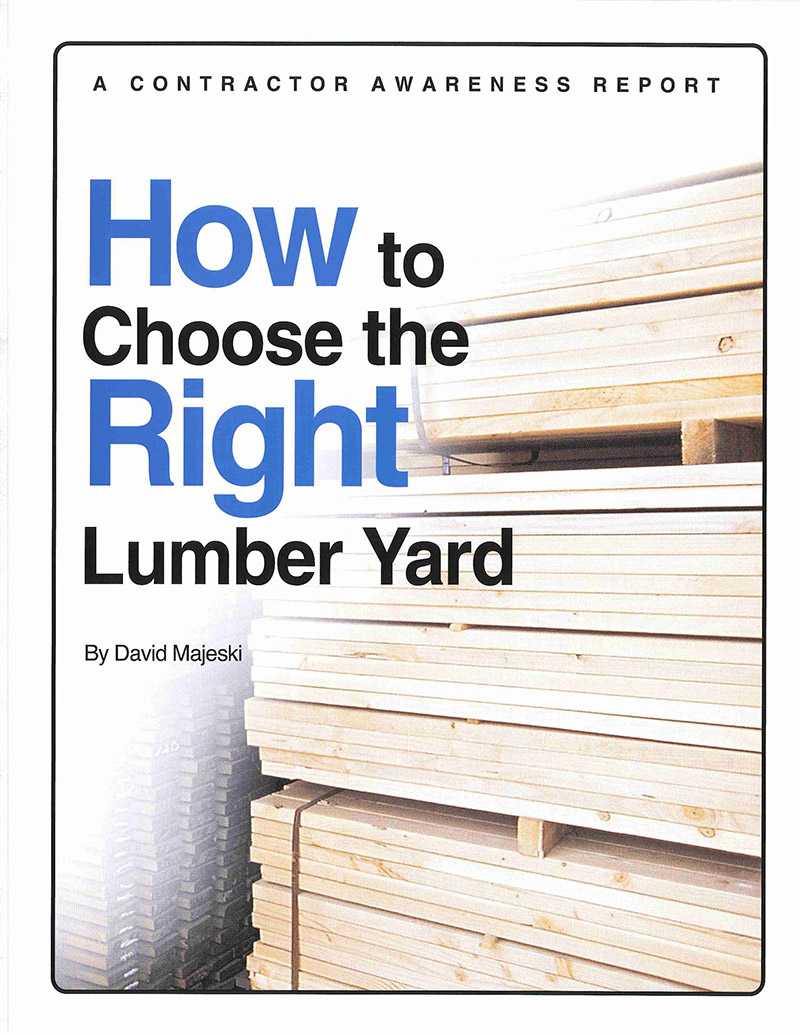 All lumber yards are not created equal! Lumber yards should follow a Code of Professional Standards. These standards are simply a set of internal business guidelines that a professional lumber yard should follow to ensure you receive the highest level of customer service and product quality you expect from professionals. For more information, please click on the link to our report How to Choose the Right Lumber Yard. For a confidential, no-obligation interview to determine your construction needs and find out more about our many professional services, please contact your Arrow Building Center yard manager or sales representative today!